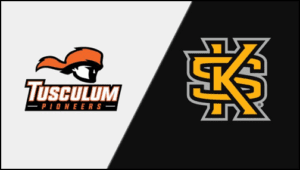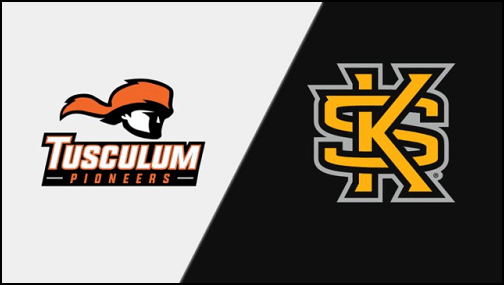 After an uncharacteristically bad 2022 season, Kennesaw State looks to get back on track with an abbreviated nine game season in 2023.
 "The whole deal with this football team's been, 'what does it mean to play Kennesaw State football? What does Kennesaw State football look like', said head football coach Brian Bohannon.
 "We lost a little bit of that last year. Right now, we're talking about protecting the brand. That's number one for us."
The shortened season is part of the exit plan from the also short stint in the Atlantic Sun Conference after spending their first seven seasons in the Big South Conference.
The Owls are moving up in the world and will elevate to FBS status next season. They'll be leaving their one season as an independent and transferring up to the Conference USA.
All of that will mean more revenue coming in and much more attractive (and difficult) opponents.
There was a lot of rescheduling when the decision was made to leave the ASUN Conference and the FCS.
So, for now, KSU works their way through a season of teams that they could get on their transitional schedule starting with the Tusculum Pioneers. Yes, I had to look them up to and check the spelling more than once. They are based in Tusculum, Tennessee a little east of Knoxville.
The Owls are not included in the new ASUN-WAC partnership for the 2023 season. As part of the transition to the FBS, the Owls are ineligible for post-season play as they are competing as an FCS Independent this season.
Conference USA has a lot of changes itself as former member schools Rice, UTSA, North Texas, UB, Florida Atlantic and Charlotte all moved away to the American Athletic Conference. C-USA adjusted by adding Liberty, New Mexico State, Sam Houston and Jacksonville State. Four months later, they severed ties with Old Dominion, Marshall and Southern Miss. All three moved to the Sun Belt.
So, the new look Conference USA will have 10 member schools with the addition of KSU in July of 2024.
For the second time in program history, the Owls will open the season on a Thursday night. Kickoff is set for 7:30 p.m. And, there is a fireworks display scheduled at halftime. They have another one on the books after the game with Furman on September 16th. That Saturday game starts at 5:00 p.m.
The opener is also #Flight27 night acknowledging all of the incoming freshman students who are on track to graduate in 2027.
You can watch the game on ESPN+ with Nolan Alexander doing play-by-play. Barclay Miller will be analyst with Lauren Hoffman sidelines.
On radio, you can hear it on the Owl Network and Tune In with play-by-play handled by Jordan Griffitt. Analyst is Brandon Sutton and Caleb O'Oneal doing sideline reporting.Sun