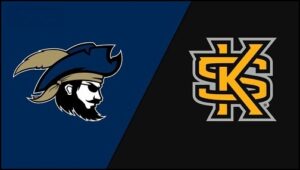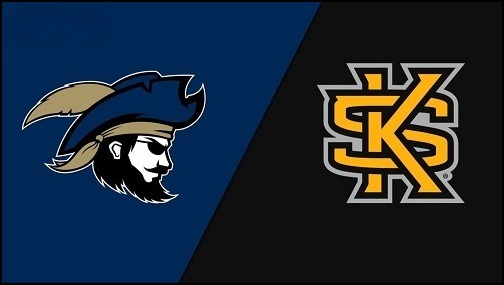 Uncategorized
By Don Stone, KennesawStateSports.com     In the early days of Kennesaw State football, one of the Owls' biggest rivals was Charleston Southern. The Buccaneers won the first two meetings.
Read More »

Advertise in the KSU Sports E-Blast Newsletter or on this website
Call 770-596-6451 for information. Call For internet and E-Blast Newsletter specials for the 2022-2023 school year.
Subscribe to the KSU Sports E-Blast Newsletters with Kennesaw State player features, inside team information
and coverage of KSU Owls football, baseball, men's & women's basketball, men's & women's golf,
men's & women's tennis, women's soccer, women's volleyball, women's softball, women's lacrosse
and men's & women's track & field and cross country.
Sent free 27 times each school year, directly to your email inbox.
KSU Sports Free E-Blast Newsletter Sign Up Form